The Nano Israel 2016 Awards Ceremony celebrated the achievements of a number of outstanding contributors in the various Competitions: The Tenne Family Prize, including a grant from The Israel Chemical Society, and prizes donated by Camtek for the Best Poster at the Exhibition, Nano Art Competition and Company and Innovation of the year.
The 2015 Tenne Family Prize in memory of Lea Tenne for Nanoscale Sciences was awarded to BGU's Prof. Taleb Mokari of the Department of Chemistry and the Ilse Katz Institute for Nanoscale Science and Technology for his discoveries of novel synthetic approaches to high quality semiconductor nano-crystals, hybrid nanoparticles and nanowires.
The Best Poster Award was presented in 3 sub-categories:
Engineering and Applied Science – Awarded to  Betina Tabah with her poster entitled  Solar energy driven solid-state fermentation for continuous flow bioethanol production;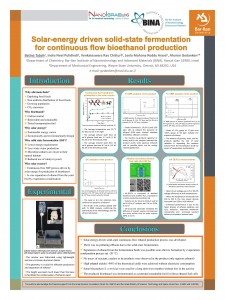 Biomed –  Awarded to Tslil Gabrieli for the poster Nanochannel Arrays for epigenetic Mapping of Human Chromosomes;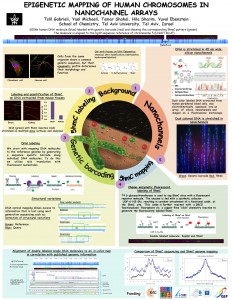 Exact sciences – Awarded to Ohad Vonshak with his poster entitled Programmable self-assembly of protein nano machines on silicon chips.
The Nano Art Awards were awarded by Prof. Oris Ivan (in the name of Ron Navaro and Ron Blonder from the Wise Institute) as follows:
First place: Hila Shoval (Medical school, Hebrew University)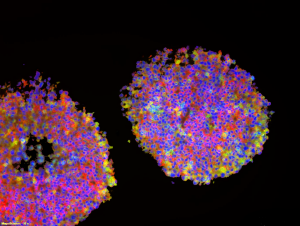 Second place: Nir Sivan (Hebrew University)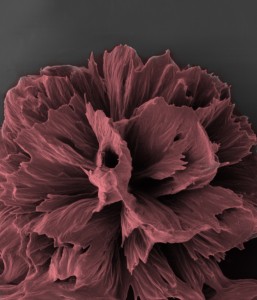 Joint Third Place: Hadassah Burrows and Chandaluri Chanchayya Gupta
The Company/Innovation of the year in Nanotechnology:
Company of the year  – Tortech Nano Fibers Ltd. (subsidiary of Plasan Sasa Ltd., joint venture of Plasan and Cambridge University company Q-Flo Ltd.). The award was given to a representative of the company  – Dr. Shuki Asharun for the company product carbo-materials.
Innovation of the year  – Melodea Ltd., representative Dr. Shau Lapidod for his Implementation of Academic Work into the Market.
Nano Israel 2016 is the premier nanotechnology event in Israel bringing together local and international business communities, scientists and students. These professionals and their achievements are shaping the future of the Nano Science not only in Israel, but in the world itself.